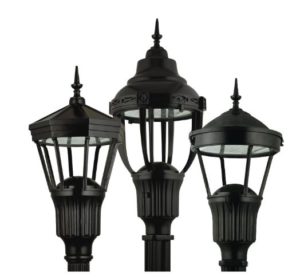 Coinciding with the Hwy 42 project is the Streetlight Project. New streetlights will be placed along Hwy 42 through the village area. These new lights offer a vintage appearance with modern day technology, allowing them to comply with local lighting ordinances and reduce light pollution while still maintaining the character of the town.
Additional features of the luminaires include a "nighttime friendly" optical design, the use of LED technology (reducing energy consumption by as much as 60 percent in most cases) and four lighting distribution options.
View the final lighting plan that shows the location of the new lighting units here.