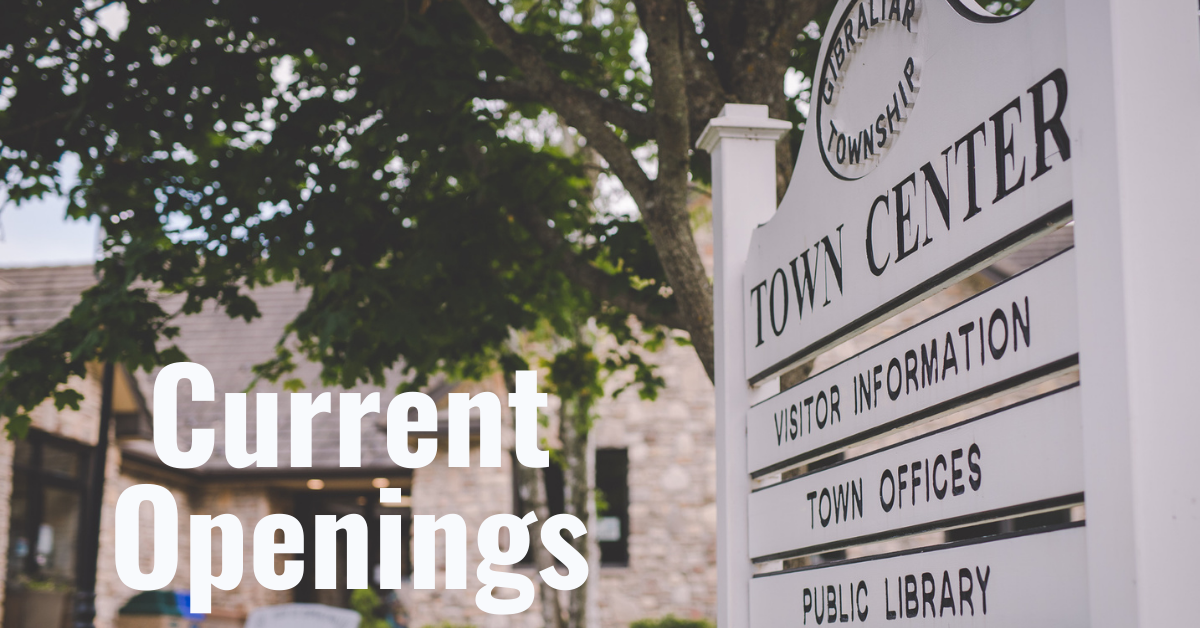 Town Administrator
The Town of Gibraltar is seeking candidates to fill a Town Administrator (TA)role. This a full-time, at least 40-hours per week position. Interested candidates are invited to view the complete Community & Position Profile here.
For further details for the TA open position, please contact Marc Harding at 715-828-6828. Address your application materials to Marc R. Harding, Town Administrator Candidate, PO Box 309, Bailey's Harbor, WI 54202 or send the information via email to [email protected].
Applications due: March 31, 2021
Maintenance
Full-time and part-time immediate positions available. Please click on the links below for a full job description and employment application.
Maintenance Position Full Job Description
Applications Due: February 26, 2021
(*Resume not accepted in lieu of application.)