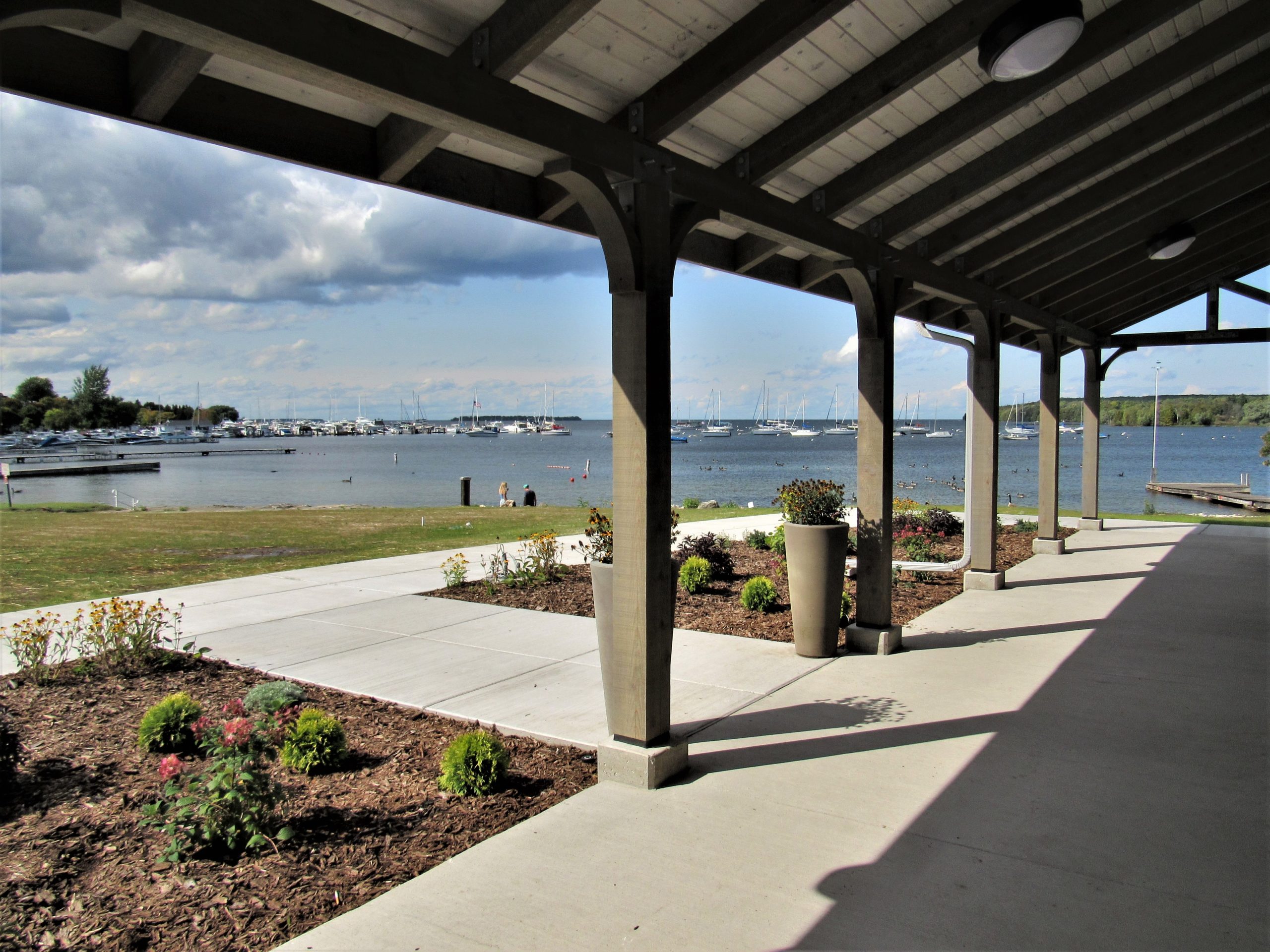 NEW UPDATE! January 2021 - Phase 2 of the Beach Project begins this winter. Click on the links below to view the beach plans.
Phase 2: Beach Plans (1) 2/20/2020
Phase 2: Beach Plan (2) 2/20/2020
Following discussions about the plans at Town Board Meetings (see link to minutes below), some modifications have been made to the plans not shown in the pdfs above (e.g. 6-foot walkway to the west of the halfmoon wall removed, larger maple tree cut down).
3/3/2020 Regular Board Meeting Minutes
10/07/2020 Regular Board Meeting Minutes
January 2020 - With the new bathroom facility and parking lot completed, the next phase of the Town Beach project is the shoreline hardscaping. Plans for the shoreline design were discussed at the January regular monthly Town Board meeting. The next step will be a request for proposals. It has not yet been determined if the work would be done in the spring or the fall.
June 2019 - Construction of the public bathroom facilities at the Town Beach is underway and set to be completed in July. On Friday, June 7, a key component of the beach renovation project (and reason for the heavy construction equipment and large staging area) was installed: the Vortechs stormwater treatment unit. You can read an update about the installation and how the Vortechs unit works here.