Uptown Open House Event Materials
You can find minutes, documents, maps and information regarding the Uptown project on this page. Currently, a feasibility study is underway and will be handled in phases.
Phase 1: Reach out to/interview stakeholders and summarize their wants and needs
Phase 2: Meet constraints map. Environmental due diligence
Phase 3: Development concepts – hybrid of bubble plan
Phase 4: How to bring forward to the public, reality to the vision


August 15, 2019
(see agenda item "Development of Uptown Project Marketing Program")
August 7, 2019
(see agenda item "Uptown Project by Cedar Corporation")
July 3, 2019
(see agenda item "Cedar Corporation Modified Proposal and Next Steps")
June 26, 2019
(see agenda item "Project Management Scope of Services for Cedar Corporation")
June 20, 2019
(see agenda item "Review of Submitted Project Management Services Request for Proposals" and "Consideration of Open House on Bluff Property")
(see agenda item "Discussion of potential property development to include conversation with potential
developers, consultants, etc.")
May 16, 2019
(see agenda item "Define Project")
General Concept Plan (created by Cedar Corporation)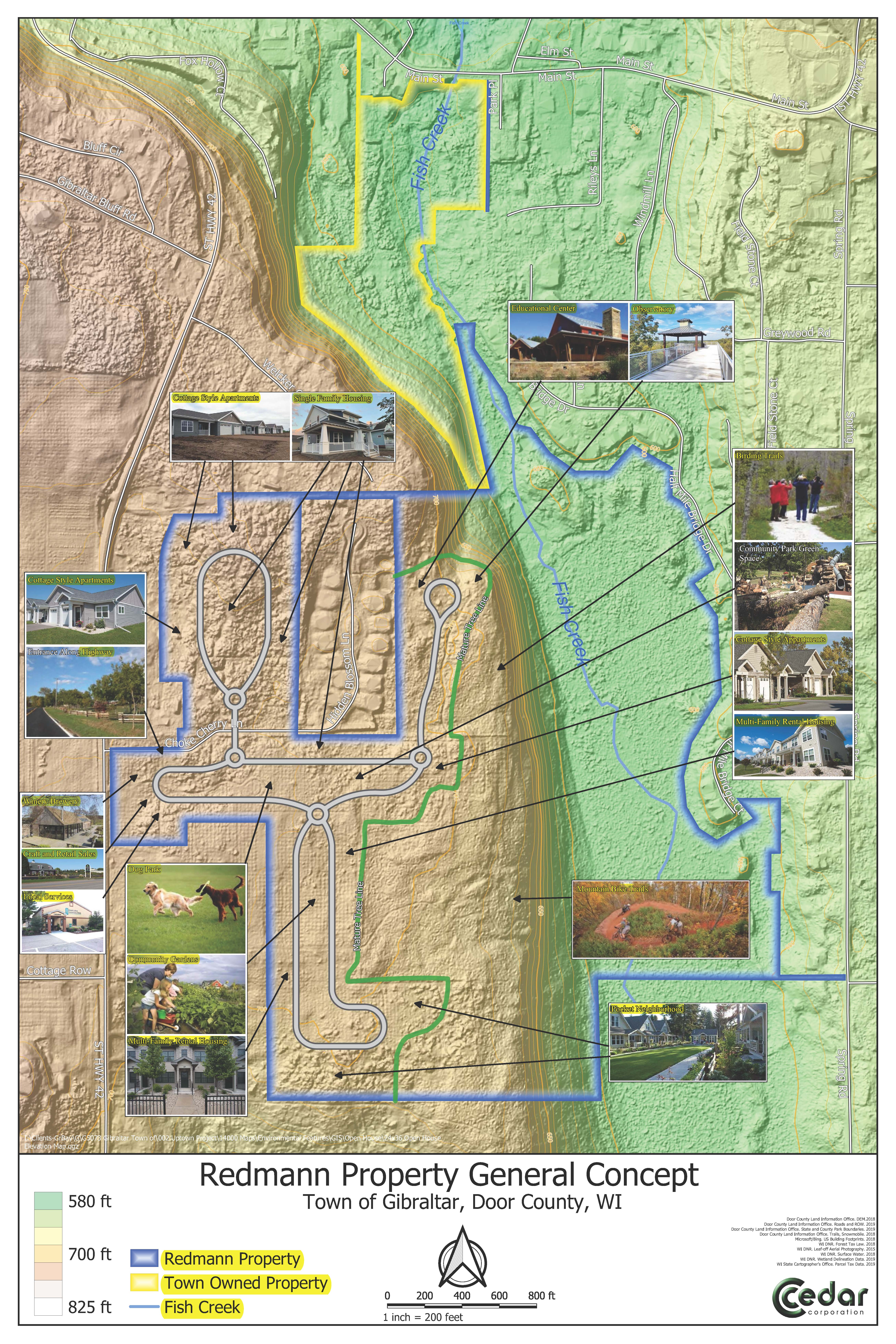 General Concept Map with Comments from Uptown Open House Event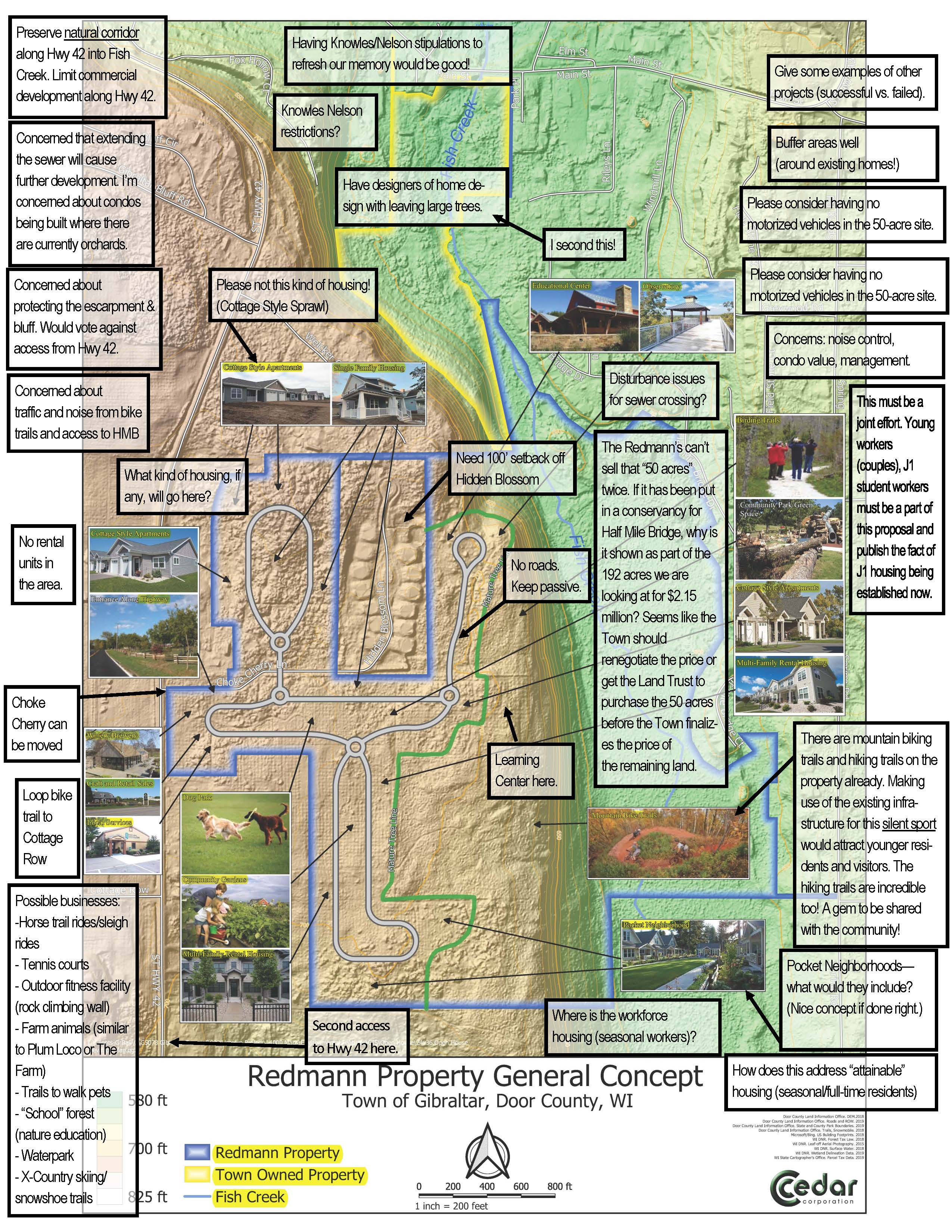 Zoning Map of Redmann (Uptown ) Property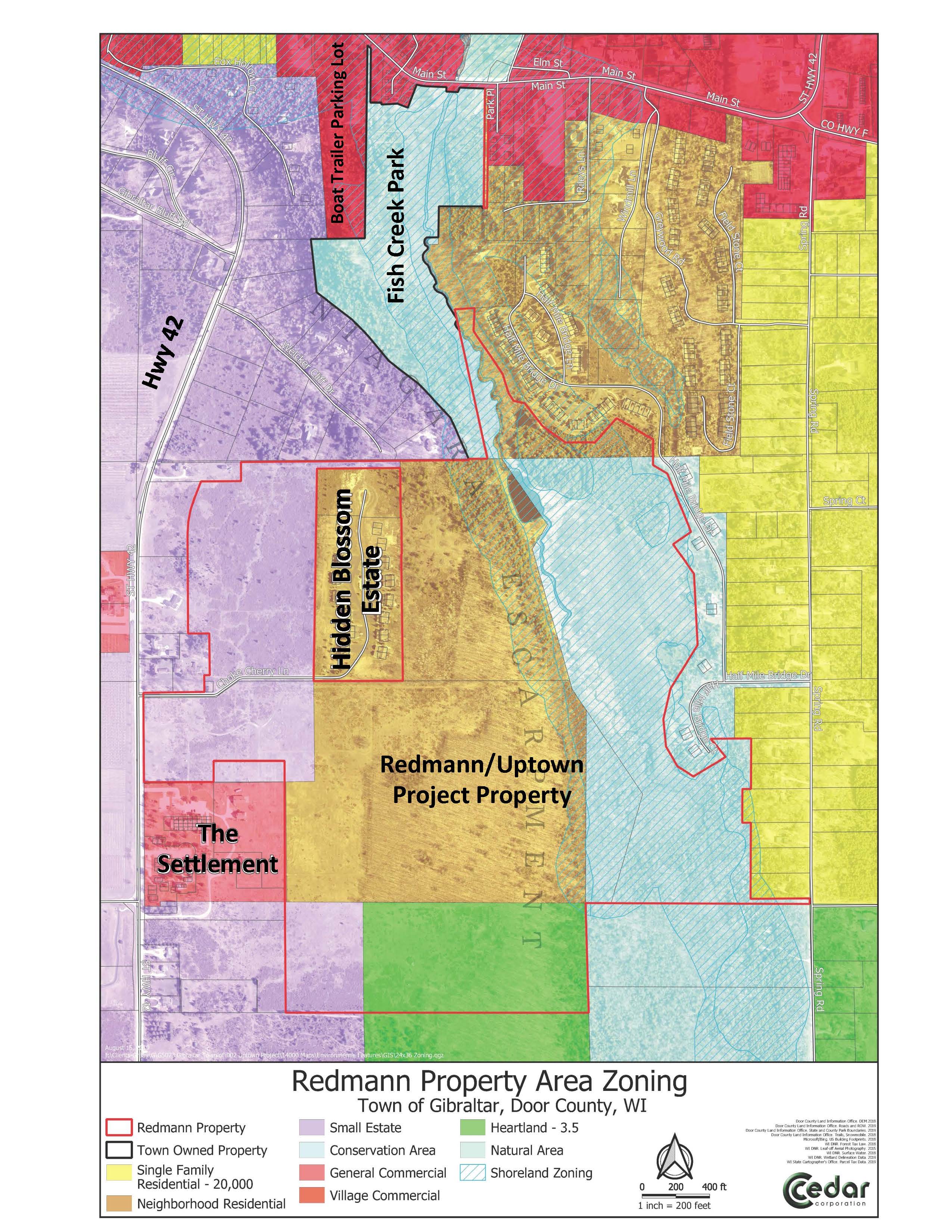 Topography Map of Redmann (Uptown) Property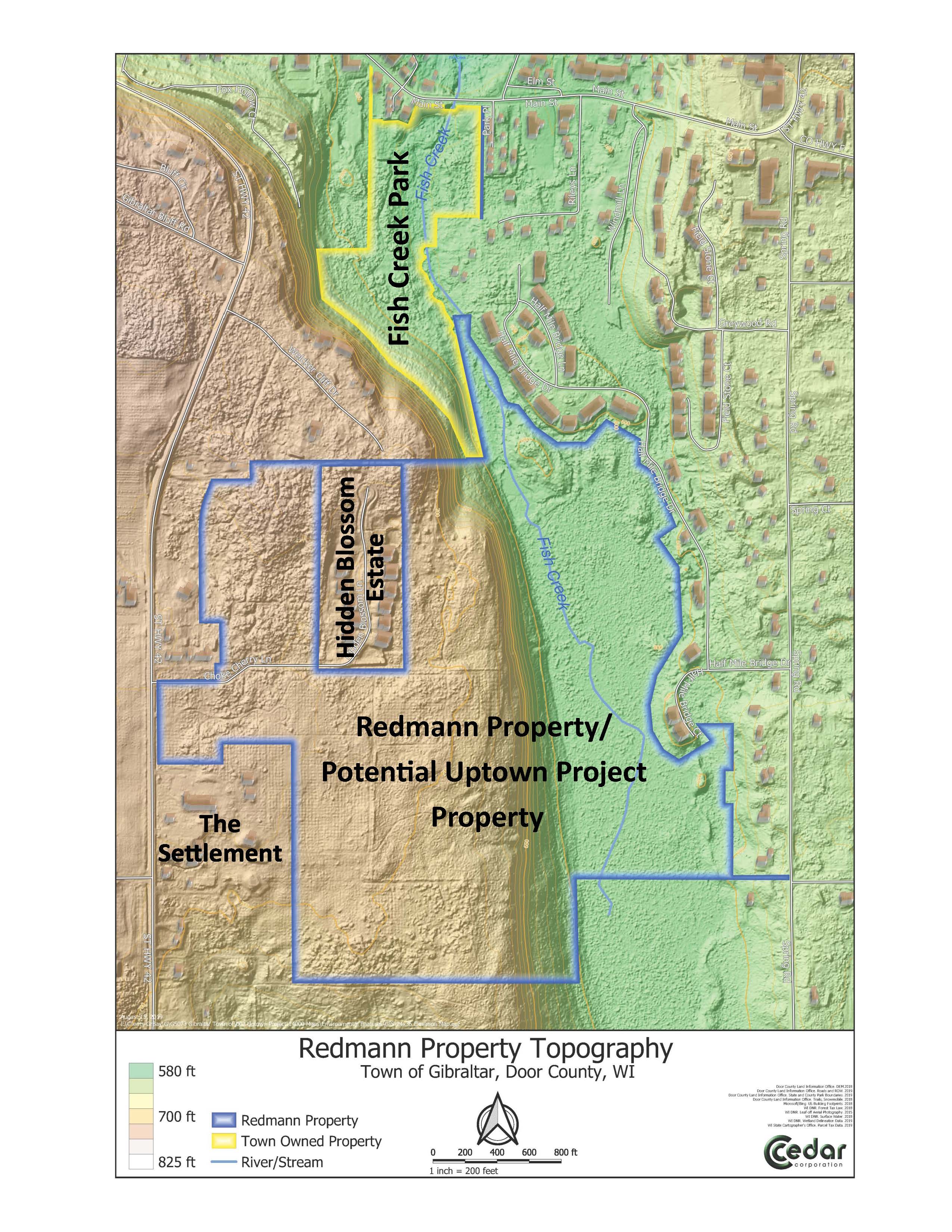 Environmental Features Map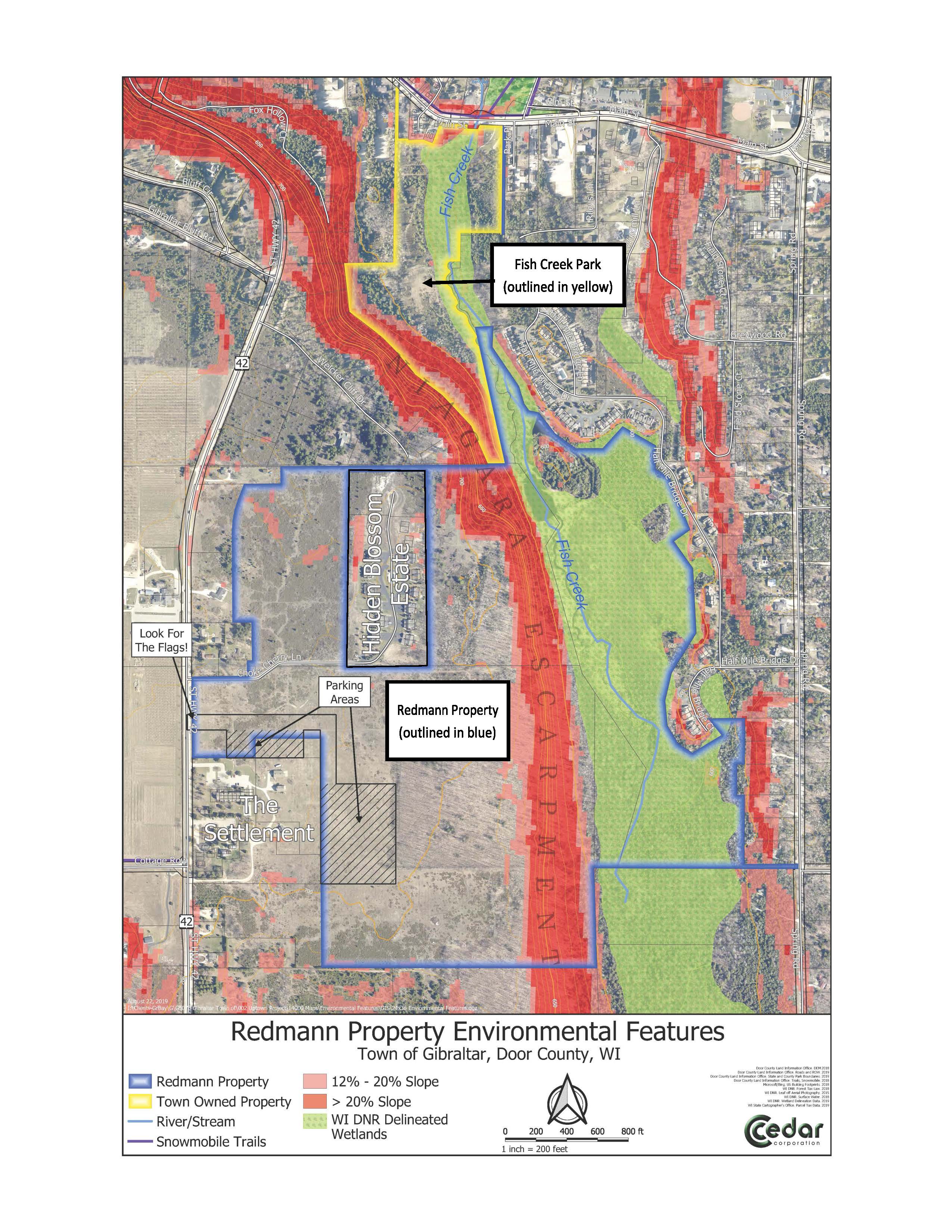 Additional Documents & Information
Public meetings are currently taking place to discuss the feasibility of the project. Be sure to sign up with our notifications service to receive text or email notifications about these meetings and other related information. Meeting dates and agendas will also be accessible through the website's calendar page.
As the Town explores the feasibility of the project, it is using the Town's Comprehensive Plan goals and objectives as a guide. Read the list of the initiatives and goals within the Comprehensive Plan this project helps achieve here.
As Phase 1 of the project moves forward, public input will be a critical component of the process. Be sure to check this page often for updates, opportunities for public involvement, events, and other facts and information about the project.
PowerPoint Presentation (pdf)
Presented at Annual Town Meeting, April 16, 2019
Phase 1:  Summary of Initial Stakeholder Interviews